Something of the ritual of sitting here in a small New York apartment and summarizing a country is invigorating. To have seen, to have traveled and moved over such great quantities of land---was thrilling, is a great gift.
A year has passed since our plane left Europe and my willing-the-wheels-to-somehow-stick didn't work. The wheels stuck this time, and it was cool and blusters. We sat at the sidewalk cafe for breakfast that first bleary morning, and I wrapped myself in the blankets provided on both my and Walker's chairs. There is nothing happier than this girl wrapped back up in Europe.
Let's start with this. Check out the hotel---how rad and modern and Danish is this?! I felt like I was in a ship (possibly Willy Wonka's) with shiny white walls, low ceilings, and tunnels of mirrors.
The whole country, actually, felt a bit like a tale with its bold colors and geometric shapes and buildings of steep eaves.
Denmark was not full of danishes, much to my gluten-free relief. Their specialty appeared to be poppyseed pastries. Fish. And boats.
Denmark's beauty was its ports and canals---how boats and people lined themselves up against the edges. Whites, reds, yellows, blues stacked against the water.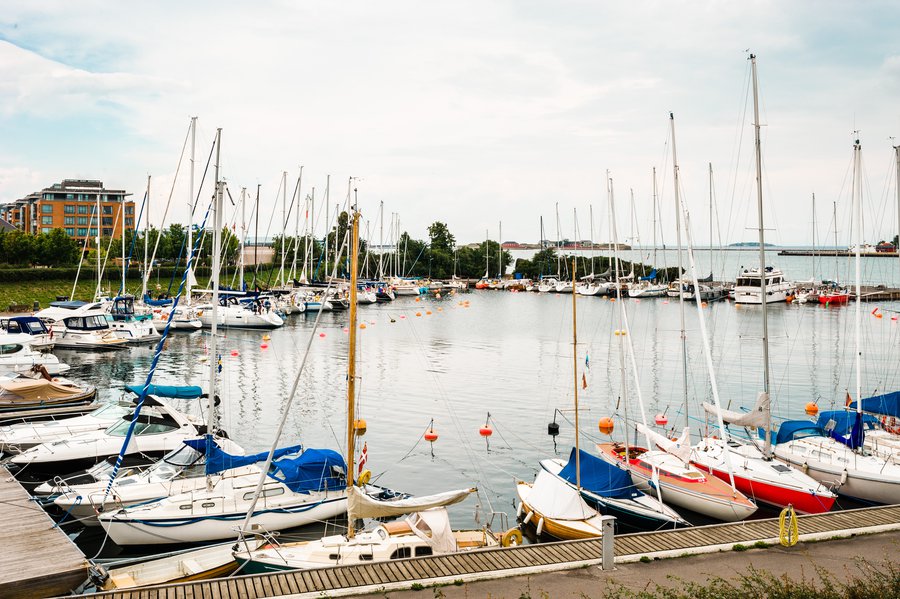 And Tivoli. The national amusement park that is a spot of whimsy right there, in the city's heart, with ducks and bubbly fountains and quirky lights spiraling into the night.
We only stayed about a day, but here is what will stick with me.
And the fairytale went on a train and was pulled into a new country, the one I have longed to visit since my sixth grade country report . . . Coming soon!