and I have the most exquisite place to show you. Exquisite, vast, cold, and dramatic, Norway froze and mesmerized us at once.
What a trick that the road in started straight. Oh baby.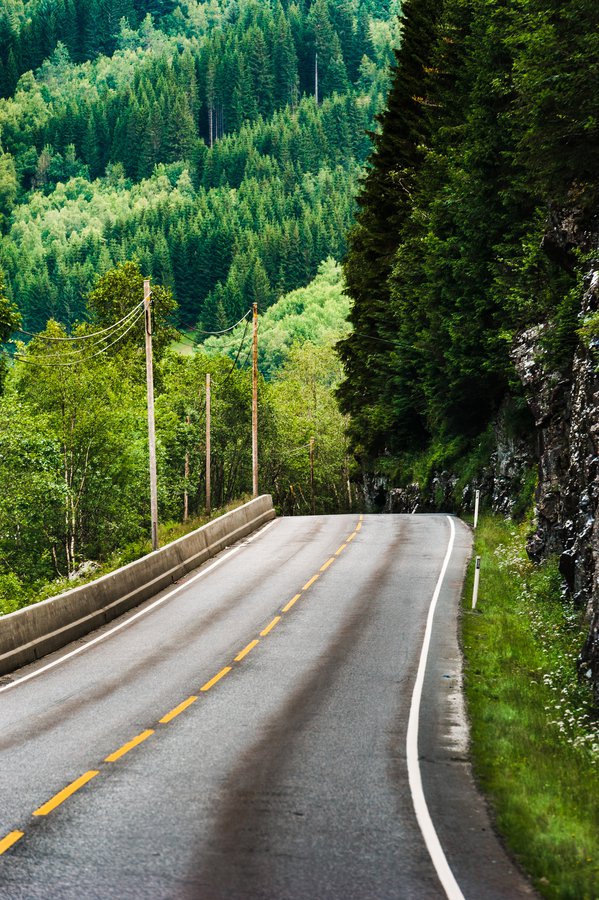 We stayed in Bergen, a colorful coastal port full of sweaters and pastry shops, and one morning ate our breakfast early, and took the train to the bus. The bus was, to put it bluntly, scary----right up there with nearly falling off the cliffs of Hawaii on our honeymoon.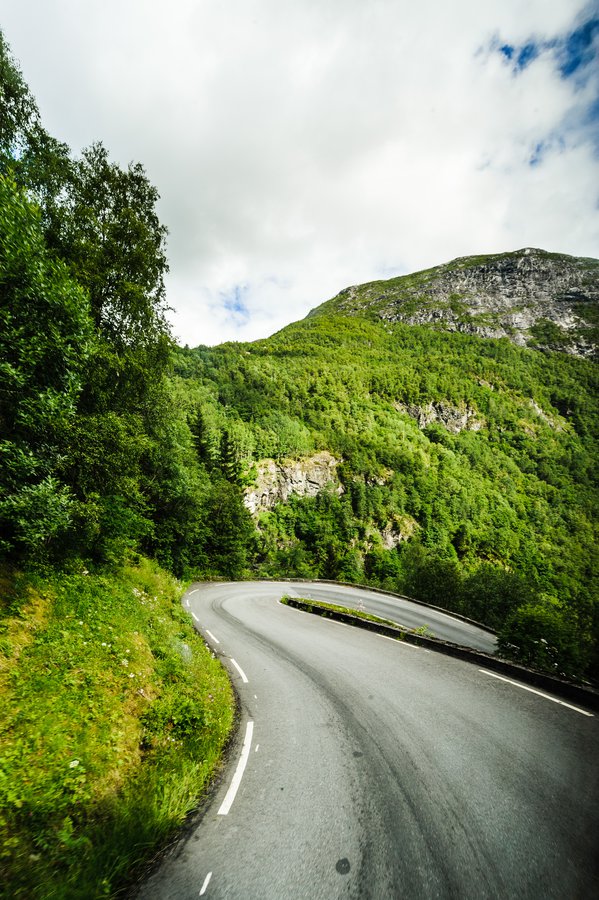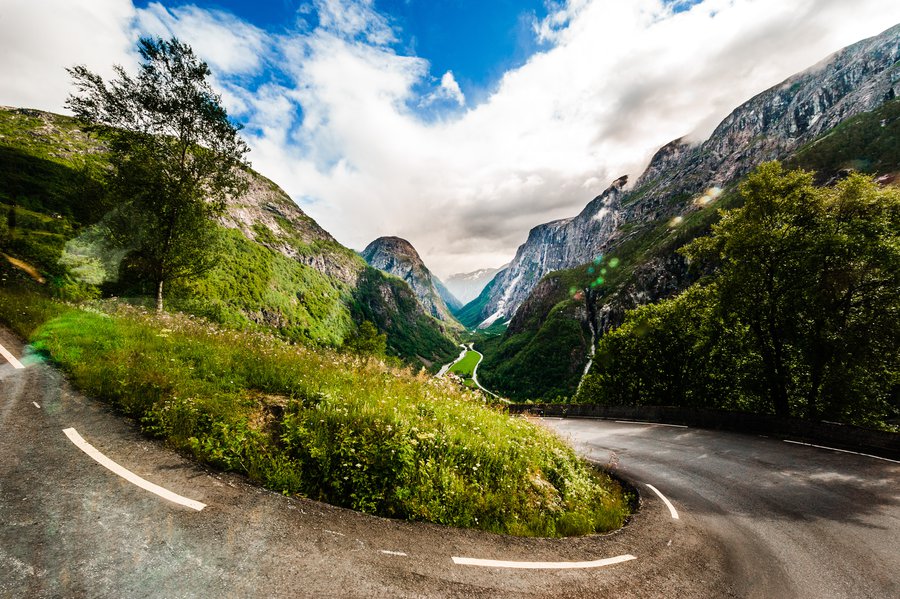 Mountain height and a dash of swaying bus, and the ever-unpredictable quantity of a human bus driver pulling the wheels just far enough on the road to turn----I maintained that frozen smiling-but-terrified face for 45 minutes. Still, the waterfalls, rainbows, tall pines and deep valleys were (dare I say?) enchanting.
I think we took a train to a bus to a boat, but so much of the trip was in transit, that it all chugs together. Anyway, we made it onto a boat (despite a near stampede of suitcases), and the burning question of the day was finally answered. A glacier is not the mountains---it is the river running through, the empty space where once there was.
Our boat braved the cold, cold winds, the drizzle, and seagulls.
So cold, I ate whey Viking cheese to warm up. Half a block of it. Without a Viking's stomach.
Is this not the form of the color green? Pinch me now.
There is only one word. Idyllic. Oh, and another---isolated. How do these people get anywhere?
Then again, why would they want to?
It's fall now, so most of the time, I'm relishing the breezes here in New York (albeit around buildings and over smelly things). But, when I'm not, there is this other place I've been, this place where we floated through icy air, where seagulls posed for the camera, where we ate brown cheese,
where winds fell strong, and light soft.