During our stay on Marco Island, Walker's parents rented a boat for us to explore the mangroves and gulf.
My first surprise were the pelicans swarming at the boat rental; they were enormous, dino-looking creatures with awkwardly bent wings. I don't think I've seen them so close before.
My second was the bright green and blue water.
I had thought of Floridian water as bit muddied compared to the Caribbean, and it is a bit, but the colors off the sky were bright.
We started our cruise through the canals that zipper across Marco,
and first navigated to Woodlands, a restaurant in the middle of not much, but mangroves.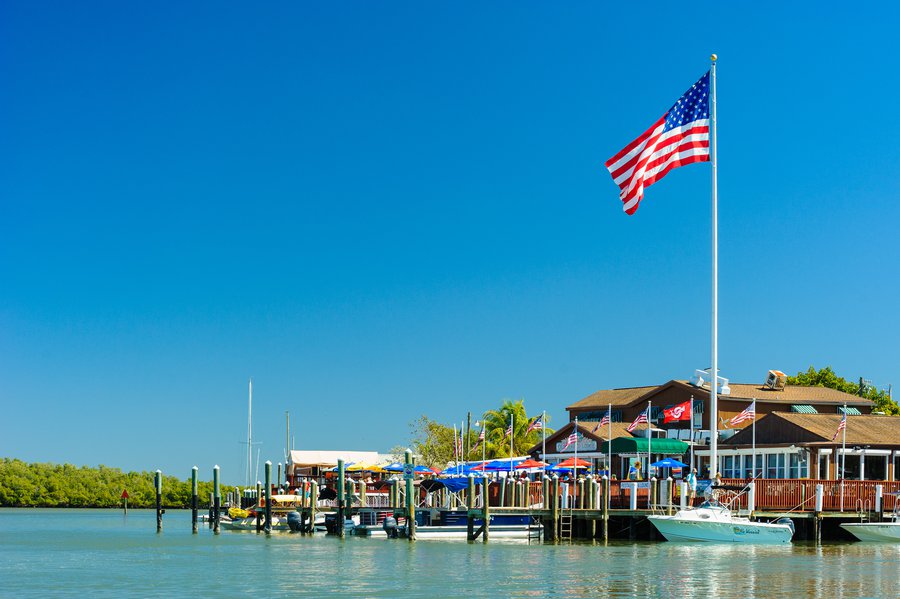 Along the way, we saw many sandbars, seabirds
(see them standing in the trees?)
and best of all, dolphins! So many came by majestically throughout the day, and only showed themselves briefly, but the moments they were there, I held my breath.
We pulled up for lunch at Snook Inn, a local favorite.
There was a wait, so we sat on the dock
and the hilariously tacky pirate boat tour, where kids could shoot a 'pirate' in a speedboat with water spouts off the boat. What was most funny was how long this lasted, nearly 45 minutes!
The water was quite choppy heading into the Gulf, but we managed to scoot around the Capri islands and see a good bit of the island's perimeter. Such a fun way to get some sun and hang out with the local fauna.