Oia, where we stayed, is on the northern tip of Santorini; Fira, the capital is in the middle, and between these two is the sleepy village of Imerovigli. We took a cab to dinner in Imerovigli one evening and from our quick time in the area, were surprised at just how quiet it was, and that there was no main street or walkway.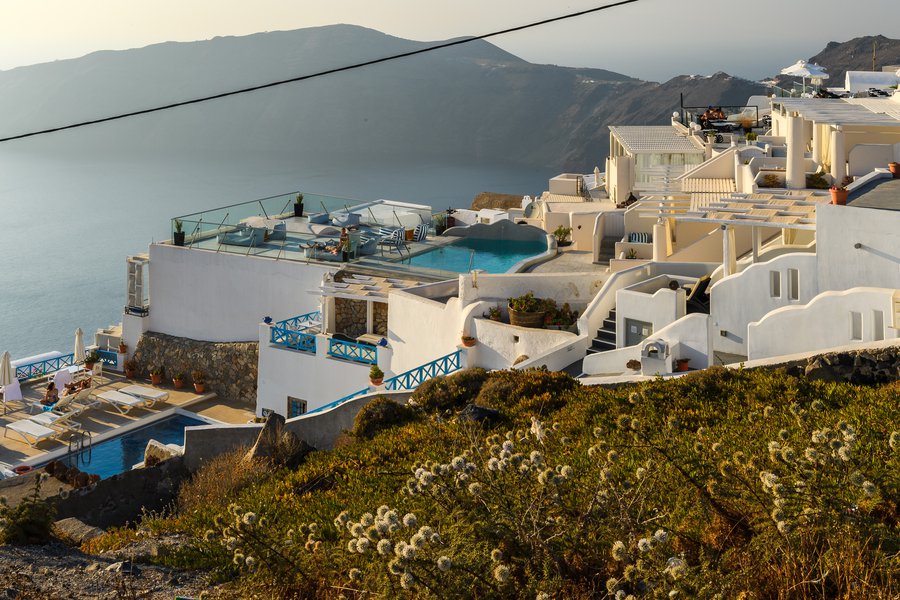 If we ever get back to Santorini, I'm putting this wee hike to the end of this natural zigurrat-shaped hill on my list (before dawn!)
Because, did I mention it's heat? This island steamed from sunrise until bed.
We'd booked dinners with a view each night, but the vista from the Kapari Natural Resort surpassed them all. (Hi!)
Like so many restaurants in Greece, we feasted on shellfish and favas and yogurt-based desserts.
Everyone raved about the sunset views on Oia, but we had to hand it to Imerovigli.