Quick recap of our Chicago trip back in June here! And jumping back in from the start, one of the hallmarks of the city were the elevated tracks. I found them really annoying, though, as they blocked a lot of light, making the city feel dark and pigeon-laden. Still, the city shone in other ways!
Some highlights from around the city included (in no particular order) . . .
the famed Architecture Tour, run by the Architecture Foundation, which documented the city by its landscape buildings from the water,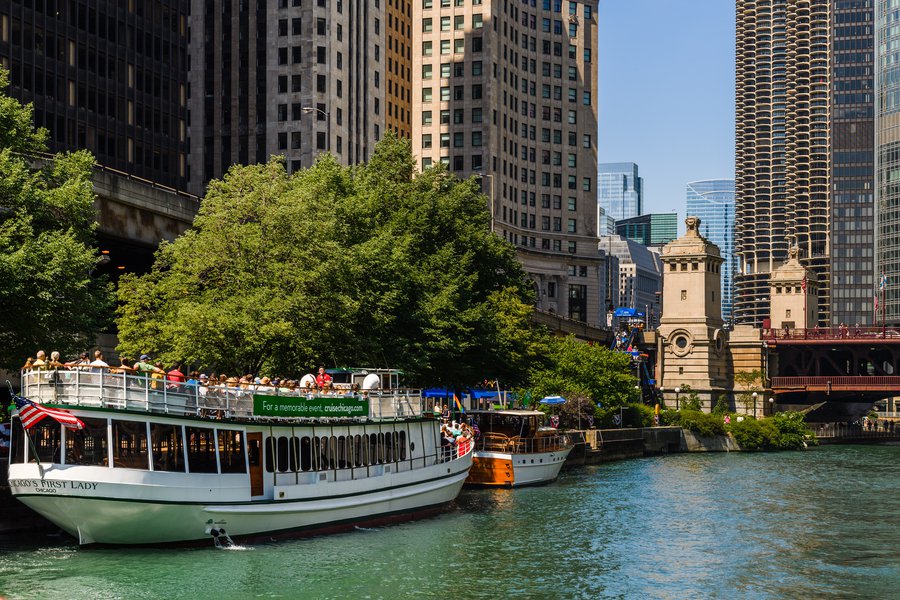 looking at all the buildings differently because of our tour,
but most of all, being together. Look at this handsome guy who hung out with me all weekend,
pulling at his sleeve for more food (always).
Speaking of, some outstanding restaurants of the weekend included Boka (fantastic service, creative food, and the only foie gras I've ever liked), Somerset (for perhaps Walker's favorite brunch ever; the design was very WASPy, and he loved), GT Fish and Oyster (again, for a wonderful brunch), and Roister (we hated the cold atmosphere, but the food really was incredible.)
How lucky for a city weekend we were! I was wishing hard that Walker's flight would get cancelled, but alas, I had to brave the crowds of (wonderful) teachers and booths at the conference alone.