Hannah and I were little tikes when our families shared a house some twenty plus years ago, and since then, we've shared life from school choir concerts to European castle expeditions. She designed some incredible graphics for our wedding, and when we were asked to savour their day with them, we almost jumped out of the back of the Volkswagen in anticipation.
Their day of union was celebrating in relaxed-country style with floral dresses, Izze soda toasts, canning jars and poppy-red twine. We took to the barns and woods as the afternoon sun dunked just low enough for long beams to splash us over the treetops. It was a merry day. And in honour of Michael's trade as a timber tailor, there were lots of trees.
I'm excited to share this amazing day----the first wedding we observed since we married, our first wedding photographed. My creative-beyond-belief husband gets the credit for shooting with such a novice, and for patience teaching me how to hold a camera. Seeing the wedding so intently from the texture of Hannah's sandals to the wisps of field grass was bliss. We learned, we laughed, and we soaked up this gorgeous day. For trusting us with the memory of it, we're grateful, dear, dear friends.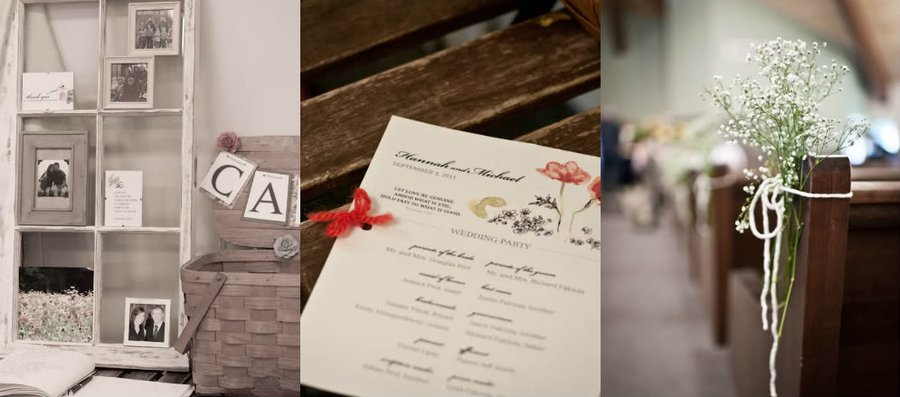 We are blessed by you both. Many joyous returns!