I've been shamefully slow, I know, at posting here. The mash between summer and fall is right now, with busy work schedules, New Yorkers shamelessly wearing boots and jackets in 70 degree weather, and the beginning of local apples' appearance.
But a few weeks ago we were blissfully away from it all in Maui.
All these photos were taken from our lanai, which incidentally overlooked the smaller islands of Molokai and Lanai.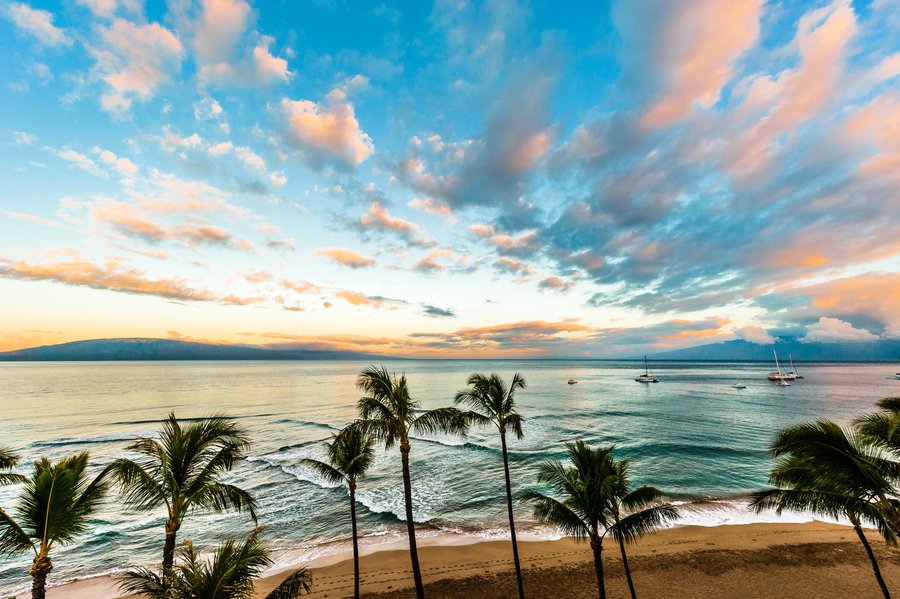 Being jetlagged backwards is great--we woke up for the sunrise over the islands most mornings, orange getting stuck in the crags of the mountains as I read.
Our bedroom also overlooked the mountains of Maui, which were every shade of green all at once.
I couldn't stay inside. At night we went back out to watch the sun set, and the stars come forward.
Happy October from a place far from there, where the stars are hidden, but the leaves are turning to stars.