In Scottsdale/Carefree, we stayed in the peaceful casitas of The Boulders, where our only fears were that we'd get splashed from a golf ball gone haywire, or the spa cafe would be out of gluten free blueberry muffins.
This was Walker and I's first time at the resort and we were seriously astounded. From the moony cacti at the entrance,
to the golf cart rides on demand,
to the morning mists on the green,
the entire stay felt like a deep exhale.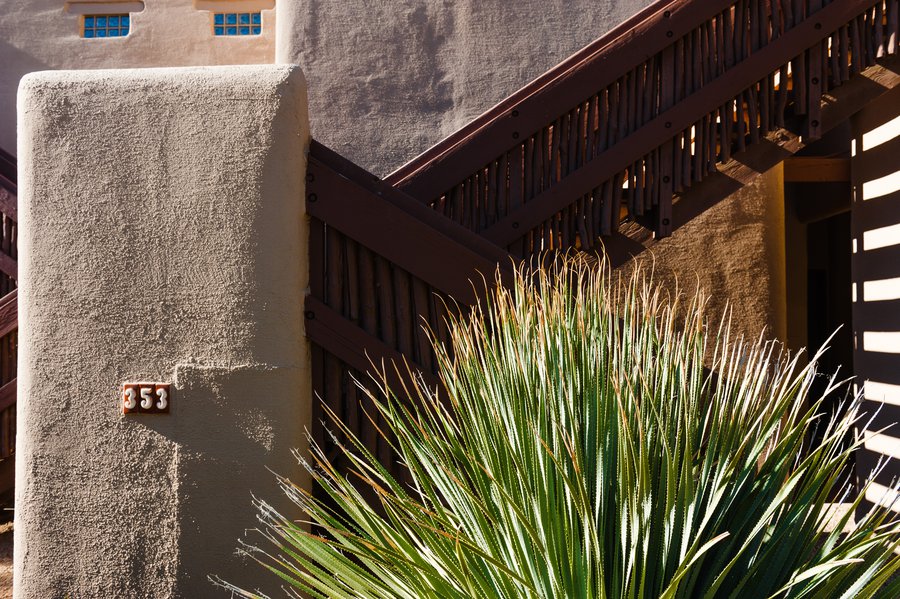 Here's a peak into our casita (little house):
We got in quite late after watching the sun set over Sedona and were welcomed with a zippy ride to our casita and a crackling fire.
Our room was freshly renovated and I loved the empty walls and western rugs.
Nearly the entire wall slide back to this deck, but we didn't have a lot of time to sit around because
we were so busy scampering up and down the massive boulders throughout the property. I'm going to write a separate post about the nature trails and boulders since the property is very extensive, but here's a peak:
Most mornings, we walked along the nature trail
along the undulating, dusty trails past oases of azuline water with a duck ribboning through.
Such a stunning place and one of our favorite we've ever stayed.
While at The Boulders, we ate at most of the open restaurants (one was closed due to construction). I loved the gluten free options at the Spa Cafe, and we had a few lunches at The Spotted Donkey Cantina, a short 10 minute walk through the property to outstanding enchiladas.
We also drove to Phoenix for dinner several nights, and had outstanding meals each night at FnB (fusion, local cuisine), Ten Handcrafted (a southern-flaired pub), and Quiesscence at the Farm, which involved a long drive through lit pecan trees and the most beautiful rainbow of foods.