In a faraway life between my freshman and sophomore years of college, two momentous things happened in one summer abroad: I visited the UK for the first time, and I met my friends Natalie and Alex. Since then, the three of us have circled around each other and we've passed in London, traveled to Italy, and met each others friends in NYC. And this weekend, we celebrated Natalie's marriage with a gigantic party and Indian celebration in Washington D.C.
I'd last visited the nation's capital in high school, so it was a prime location for us to revisit. While there, we looked up at the remnants of the cherry blossoms, trekked down the mall, and compared the Metro to the subway (it's way emptier and quieter. And has carpet! Whose idea?!)
Next post I'll share the incredibly colorful and glittering festivities of the wedding, but here's a glimpse of our walks through the city. Our trip started with a bumpy, humid Amtrak ride and ended with a delayed, slow Amtrak ride leading to numerous headaches and lethagies along the way, but in between was green and smiles.
After the days of wedding festivities had wound down, we took one day together to explore, starting with some recommendations from an NYC friend that had lived in DC: brunch at Ripple where the service was southern friendly, the food farm-fresh, and the decor . . . shabby chic. Not something you see in NYC often! I had eggs benedict over cheddar grits and Walker had a chicken and biscuit deal that he gulped in about 2 bites.
Ripple was in a quaint neighborhood of Cleveland Park that felt a little retro, a little suburban.
This is obvious, but when I don't escape the shadows of buildings for weeks, it feels so amazing to have sunshine--and DC is so much lower than NYC.
We spent the afternoon walking around the Mall and monuments. Even 'though I hadn't seen them for over 10 years, they seemed so familiar.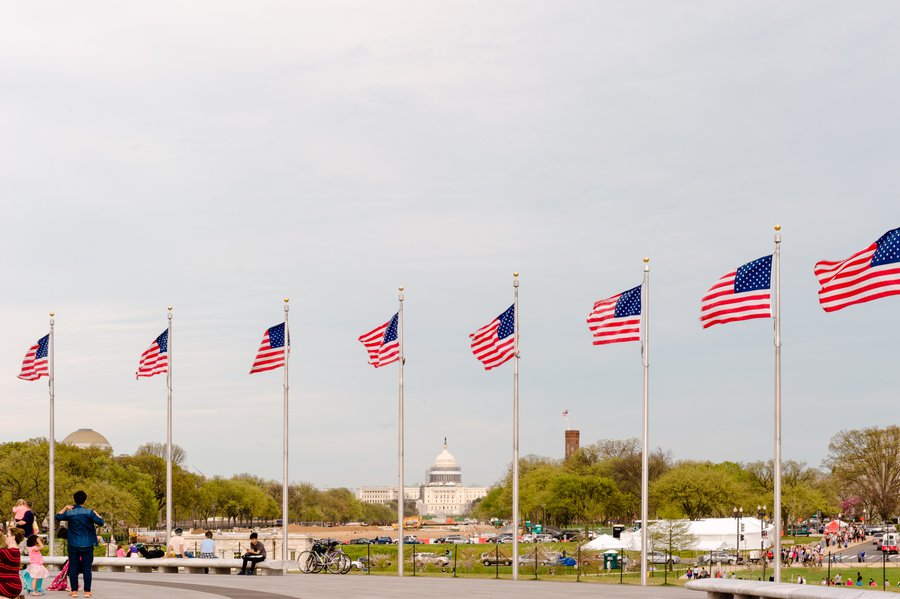 The Washington Monument is so tall, it managed to sneak into almost all the photos.
Sadly, we missed the peak of the blossoms, but still managed to find buds and blooms around the city,
especially what remained near the Tidal Basin.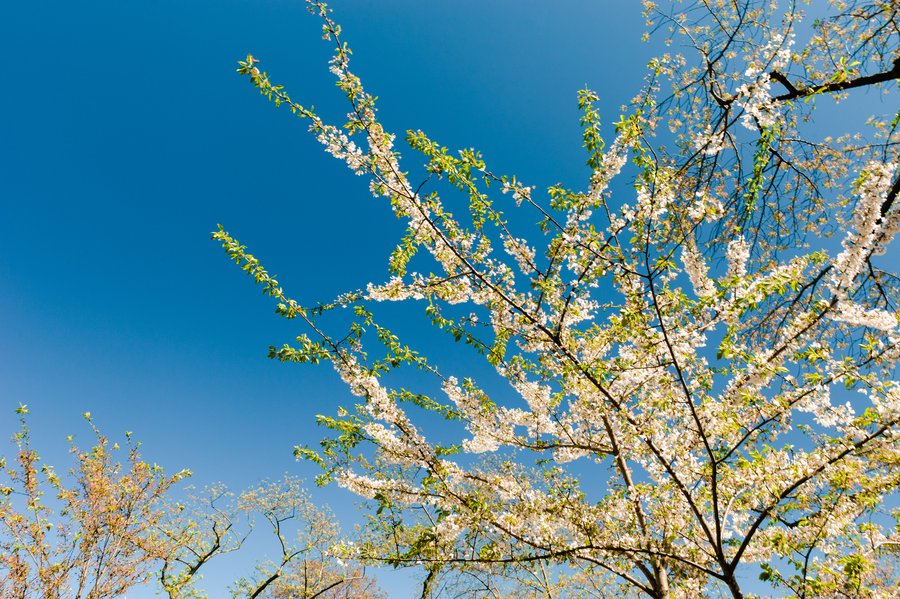 What I loved more were star sprouts of green everywhere.
If you've read the blog for a while, you've probably noticed that we aren't the world's biggest museum devotees, but when walking down the Mall the winds were so fierce that we ducked into the Smithsonian Museum of Natural History.
And we loved it! The exhibits were all so clear and interesting that we didn't want to leave. Walk loved the photography exhibits and I loved all the animals, especially this guy.
When all the animal sightings had made us peckish, I found a gelateria (grass-fed of course!) and had the most charming cardamom and banana gelato.
And then we found another place to take a break, the backyard of this place.
When we arrived on Friday, the temps were in the mid-80s, and on Sunday, the winds were biting and temps in the 40s, so we didn't stop anywhere outside too long.
After the White House, we walked on to the tidal basin for blossoms (mentioned above, since I realize this chronology is confusing!)
and then back toward the Metro.
Our short getaway ended on the best possible note with a spectacular dinner at Kapnos, where we gobbled plates of tzatziki, hummus, octopus, wood-grilled meats, chickpea fritters, and tahini cake. Yumzo to the tumzo! We were definitely too busy nomming to take photos. Until next time, DC!