If you're tiring of Africa (hold on there, there's still so much amazement to show you!), we have new posts coming very soon on our March trips, but I just want to wrap up Africa before I share those, because still it amazes me, relieving the smells and breezes as we sort through images to share.
Our last destination on safari in mainland Tanzania was the Central Serengeti, the hottest and most populous part of the park that time of year. We stayed at the Four Seasons Serengeti Lodge which was the most like a traditional hotel of all our Serengeti accommodations, with features like filtered water, climate control (both very difficult with no infrastructure and nothing nearby!), and expansive views over the hot plains.
These were taken from our balcony where the sun set fuchsia and the buffalo loped in at night.
The hotel also contained a watering hole, so elephants and buffalo came at all hours to drink, right below the pool.
They'd dip their trunks in the cool water and lift to squirt it back over their dry backs, playing in the evening reprise.
In the clear, Crayola-colored morning,
we set out for the hippo breakfast spot; the grunting was hilarious and the smell . . . noxious. But the babies melted me every single time.
As of the last two days of our trip, we had yet to spot the elusive leopard, and so our final destination was largely occupied in the search. Near here, for example, the tail of a lone leopard was peaking out and a crowd of cars gathered and waited for him to come out, but he never emerged.
Another was spotted high up in a sausage tree (trees that look like they are growing sausages!) but he was a bit sleepy.
While on the hunt, we did see cheetahs and my fave, this momma with her five cubs. So fuzzy!
Everywhere we drove, antelope and zebra jumped out of the way just as our car approached,
and the occasional dry warthog as well.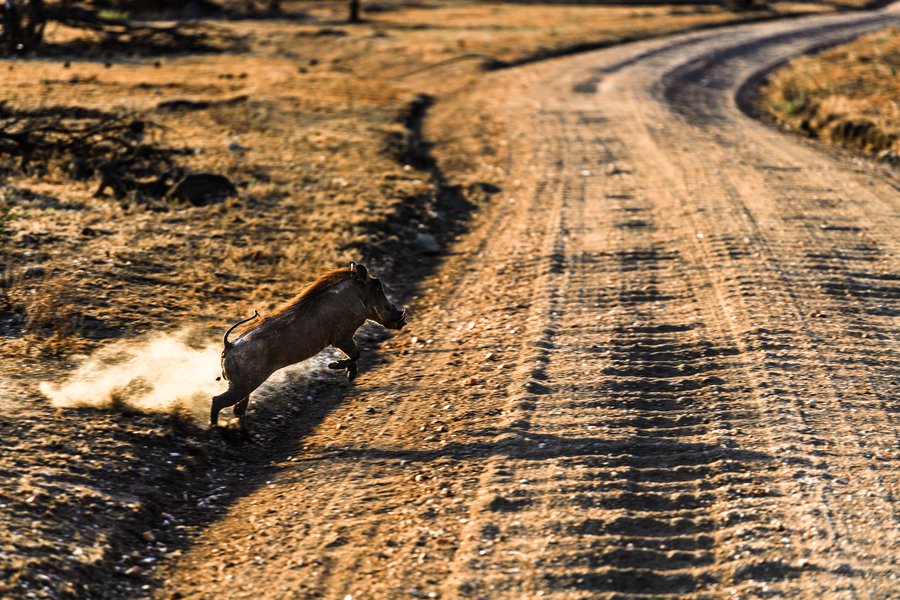 Finally, after a well-timed tip and a solitary drive through the plains,
Without disturbing him, our guide Ellison was able to maneuver the car very close to being directly below him.
His gaze was calm, unafraid. After days of straining our eyes looking for a good sighting, it felt like such a miracle to find a single animal in the expanse.
Final Serengeti post soon!