Our eight+ days on safari sped past in bumps and vistas and I can't emphasize enough just how amazed we were by the volume of animals we saw. Nearly every moment of the safari, we could look out and see animals eating or sleeping or standing in the winds. Apart from our first encounter with real dusts,
some prominent Central Serengeti spotting included marabou storks (ick),
vervet monkeys eating what must have been a gift from a tourist, because no citrus trees were in sight,
and throngs of zebras everywhere.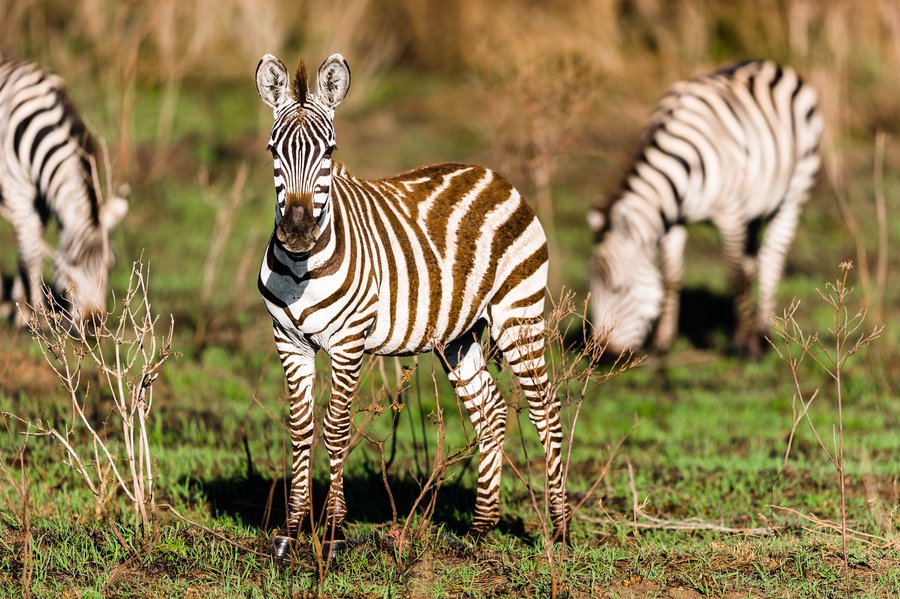 One of the funnier things we saw that day were the munching elephants, whose strength can pull down a whole tree.
But sometimes, their trunks are long enough to reach the branches instead of needing to tear it up by the roots.
and I can't write a sentence without telling you how smitten I was with all the baby animals, but especially the elephants with their limp little trunks digging around in the dirt.
The only lion we saw that was in any way perturbed by the vehicles was this one, and the car ahead of us had done something to annoy her (from a different tour company; ours, ADS, was extremely respectful of the animals and we felt completely safe the entire time).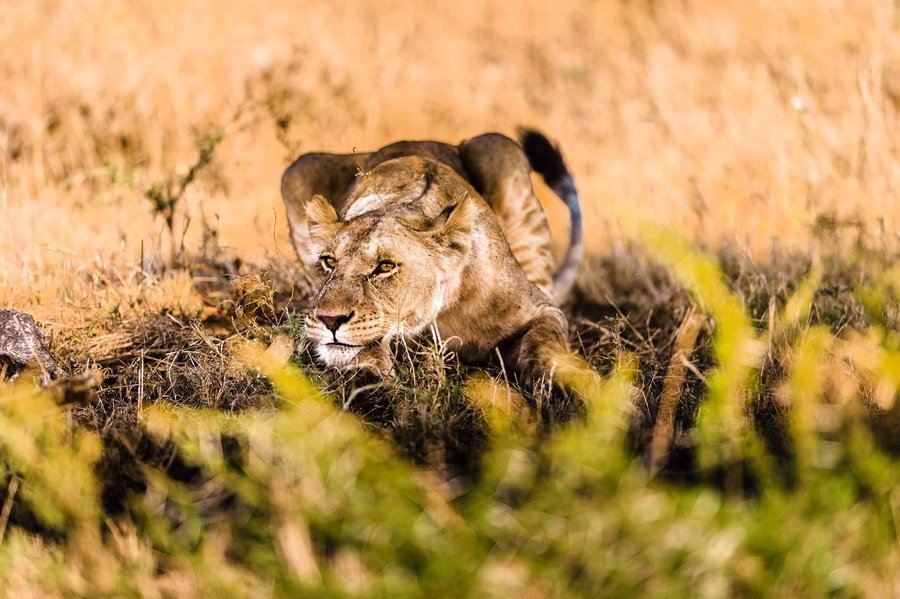 As we neared the end of the safari, our final spottings were just as enchanting as our first, way back in Lake Manyara. The way the light landed on the grasses and brave trees, the families eating together,
those sunsets that came gently and briefly colored the ground,
the final giraffe watching our way out.
We said goodbye to our driver with eyes full of beauty and the grace of the animals, and hearts full at his kindness throughout the week.
for two short flights that would land us in Zanzibar! We loved our days looking out across the landscape so intensely and hope to be back before long.
Zanzibar next!