After arriving home quite late from our evening hike to Mirador Condores, Walker and Diego, our guide, plotted an early morning sunrise spotting trip.
I woke up groggy, and all I remember is that Diego took us off-road into an amazing lookout spot, our SUV mounting the landscape with ease, literally no one, even cattle, awake yet.
We drove to the top of a bluff near the hotel, and the sunrise didn't disappoint.
I viewed it from the pseudo-warmth of the car, literally chattering and shivering, while Walker and Diego stood in the very crisp-almost-hard winds, enjoying the colors,
clung to the towers with the morning light.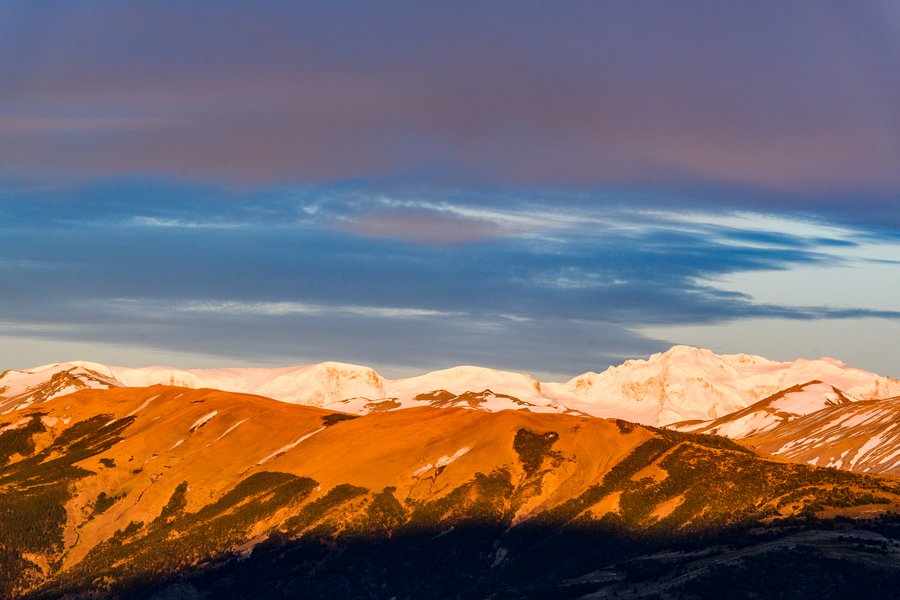 Sorry to say, I was honestly too cold to remember much of these, shot between 5-6am. But it was one of Walker's peak moments of the trip (no pun).
Watching the light tones change across the most epic of backdrops--the sun changed everything in just 30 minutes.
Later in the afternoon, we found ourselves with some free time, so decided to hike up back behind the lodge. I'm clearly knowingly modeling the radios we were supposed to bring along.
We didn't have a guide for this one as it was right behind the property, so weren't sure how far, and thought it would be a quick 15-20 minutes to the top. We started through this tangle of woods.
And then reached a clearing. You can see from my stance that it was not a flat trail (stopping for air).
And more stopping for "photos".
The volume of photos of me shows how repetitive this hike was. We went through forest and then gaps, and then the same again. Each time we reached an opening, we thought we were at the top nearly . . . but not. And we hadn't brought water so our mouths were dusty and dry.
It was cooler than it looks, but warm enough that we should have brought water and fewer layers.
The overlooks were vast and I love the blank feel of the plains in comparison to the elaborate details of the peaks of Torres del Paine beyond.
Oh hi, handsome-and-seldom-seen photographer!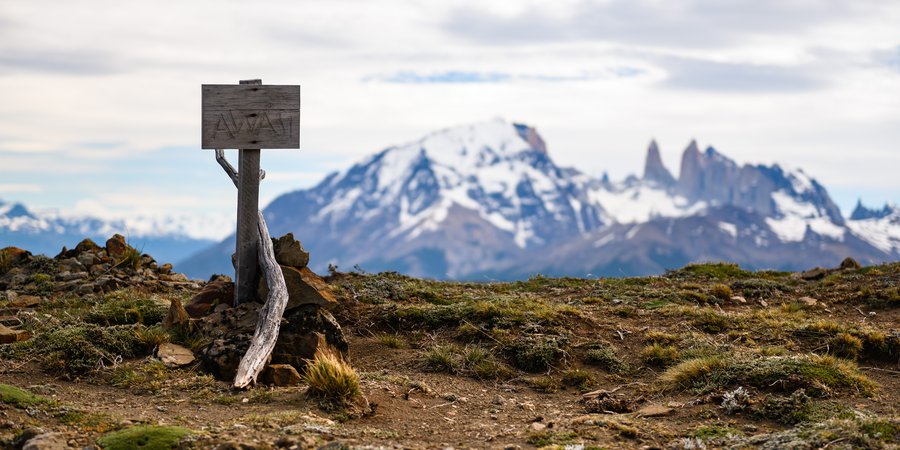 November is really the beginning of spring in Patagonia, so wildflowers were sprinkled around, and the green sprouted on the trees, at least the ones that were hearty enough to forebear the winds.
A few memories of the hike, other than my thirst, included the insects dive bombing us in the wooded portions, and then the cool breezes that surprised us after the warmed forests, thick with dead vines and living trees.
We just kept going up, up and finally back down to the hotel. All in all, a really different landscape, and pretty views all along. Thank you, Awasi Patagonia!