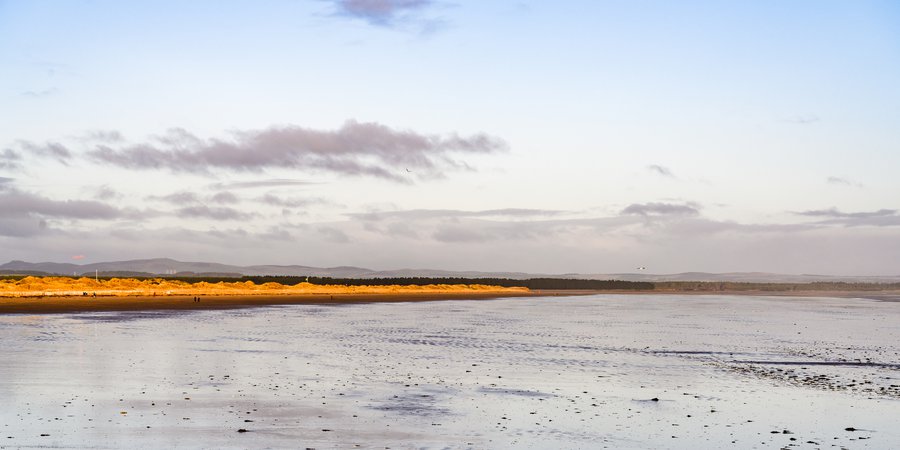 To me, where I am so much weaves into who I am. What I am noticing is what is important and what makes life into a something. And our years living in Scotland were so very rich in time to pay attention, to feel the wind blow into one ear and straight out the other, watch the sands river off the coast.
We'd been yearning for a visit, and with 5 years distance from our last, it was well overdue time for a return to the place of autumn's early twilight and still-bright grass: St Andrews, where we met 12 years ago.
We have missed it every day since we left in 2011.
After our time in the Highlands, Walker and I arrived early evening, and headed straight to the locale of our first date, The Doll's House. I was very, very hungry, so I'm not sure how honest my emotions were, but when I realized it had been bought by a large restaurant biz, I was not. not. happy.
As afternoon darkened, we walked one of the long strands of a street in town, North Street, and noticed the chapel, St. Salvator's, was having Evensong that evening. So after getting warm with coffee at Walker's favorite shop, Taste, we headed there just an hour later. Listening to the choir in wood-paneled chapel, robes and stained glass, ushered us into the university spirit again.
Dinner at the Peat Inn made up for lunch, until the radiator I was sitting on gave me a whopping migraine and I had to go home fairly nauseated. We were there with dear, old friends, and it felt, as it always does, so good to talk to those who have known you in different phases of life.
After a fairly poor night of sleep with the pain, I woke up slowly the next morning. Walker got out early to capture some sea scenes. He came back rosy and salty and happy.
Our extensive plans for the 8 hours we had in St Andrews had to be limited due to my recovery from the migraine, as well as intense and bitter winds that weren't helping my head pain. But, in the spirit of Scotland, we did not give up. We started with breakfast at the tiny and primary coloured Northpoint Cafe, known for its "American" breakfasts and candy bar flavored coffees. Although neither of those appeal to us, we did get some hearty porridge (for my tenuous belly) and other breakfasty carbs.
Our first stop was the nearby Cathedral, whose architecture defines the town, and whose presence instated it.
The basic floor plan of the cathedral is still visible in the ruins, and imagining it as a complete building, built without any modern machinery, blows my mind. Inside the museum, video runs showing what it would've looked like as a furnished cathedral, and it's hard to imagine it being so enclosed, ever.
To my astonishment, Walker had never climbed the St Rules Tower, so we decided to spend a bit of time here
. Built over 800 years ago, the tower was part of the Cathedral, which was the center of the Catholic faith in Scotland until the Reformation. It has been in ruins since, and yet the tower remains.
We stopped first in the museum, to see the old sarcophagi and graves. The way the stones were carved hundreds of years ago, intricate swirls and all, showed such respect for death. There were graves as far back as from the Picts, possibly from the 700s AD.
Then it was time to climb the tower, one of the few standing towers from before the Cathedral was pillaged.
I had completely forgotten that inside was a long, metal grated staircase, followed by very shallow stone steps, swirling straight up. Not really any landings or breathing spaces to speak of; I just had to keep going up. I had a bit of a panic attack inside, and made it to the top, dizzy, then scurried down like a church mouse.
Thankfully, Walker stayed to take these beauties.
It was an image much like the above that baited my imagination before applying to the university, and it still takes my breath. In more ways than way, clearly.
Thank you, Tower-that-gave-me-claustrophia, for first envisioning my life in this town, 12 years ago when I applied. My life changed because of you.
Looking from above, the town's place between the hills and the sea, I think of all the history that these stones have witnessed, and am glad our two small lives are some of that.
And I see why there is a restaurant called Doll's House, looking at these images. The whole town feels a bit like a toy town from above.
From the cathedral, we walked all the beaches in town, starting with East Sands, the farthest north, bedazzled with light and puppies, two things Walker adores so much I had to physically yank his arm to get him to move along.
Don't let the pastels distract you from the fact that it was bitingly cold. The only one bothered, at all, was me.
In a way the rest of the collegiate and castle buildings of the town don't, the East Sands area feels a bit like a coastal town in festival,
and I love seeing the buoys and boats, signs of the fish n' chips that can be found in town, and the bounty of this northern sea.
We scooted down the street called The Scores where the English and Philosophy buildings are (#memories)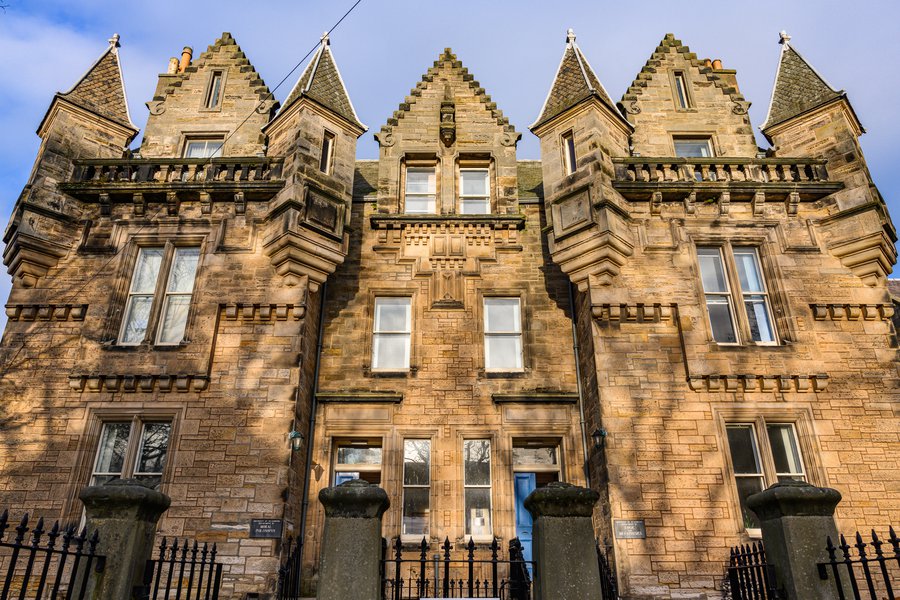 and made our way past our old flat (#sob but we'd be back!). We had a quick lunch at St Andrews Surf and Turf, which tasted better than the empty, being-vacuumed dining room would have led us to believe, and which had this view of the Old Course, the supposed oldest golf course in the world.
The short, very British grass, feels like carpet and is always green. I have seen men with scissors tending it. The love that goes into it shines forth, even in November.
And then it was on to the cherry on top: West Sands. This beach.
The afternoon light was perfect. Perfect.
It shone on the town, and the seagrasses, and the sand.
The tides were higher than I had ever seen, and we've walked this beach so many times. But I thought my boots might just fill right up from the vigorous waves. It was November and sunny, so the Scottish were out in full force.
This is one of my favorite photos Walker has ever taken, I think. I love the light and texture.
And the light as the sun leaned back into the sea was unrivaled.
After the sun set, we took one final walk back to our old flat on Pilmour Place, just off the sea.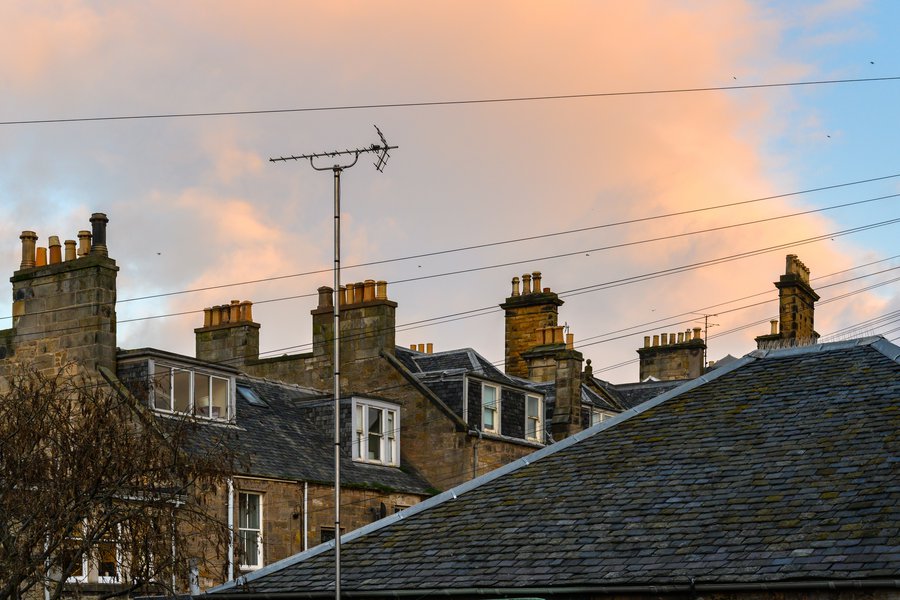 The little jut out of this stone home was our first married home, and holds so many precious moments of life.
Until next time, jewel town, misty place of all the colors of the sea.