The winds are so forceful right now that it feels like we are inside a car wash, and the winds are great dry brushes swiping around the corners of the house. This is our first real Maine blizzard, and it is hard not to personify its moods and vigor. But I can tell you that about every 3 minutes, I jump out of my chair from the noise to check that the house is still planted on the street, and not levitating.
January has dipped us in and out of these arctic pushes and so without much interest in nose bleeds and headaches from the cold (me), coupled with the early dark, we've instated something new: hobby hour. After dinner, we spend an hour on hobbies. My watercolor efforts have faltered a bit, but my fingers are again building baby calluses from new cello strings, and I'm remembering the small exuberance of creating a melody that holds in the air.
And Walker has, after a year of living in Maine, started editing his photos again. In New York, we had months between trips without much desire to be sticky or drippy from the weather, so there was time in abundance to step into beautiful places again with photo editing, but in Maine, we open our door every single day and so he doesn't often capture the view.
But we have managed a few trips up and down the coast this year, most stacked in one month between jobs for Walker. We drove on infrequently-paved roads north, to the tip of Maine's coast, which leans so far east into the Atlantic. The road passes blueberry farms and Christmas wreath factories, one very long national cemetery, and not much else.
It is solitary and one lane the whole way north.
This was our second trip up to Lubec, and Walker hiked the stunning Cutler Coast trail in late August, while I typed away in the hotel room, with what I still think was the most beautiful view I'll ever have working. This was the exact view, taken off the balcony of our rental apartment.
So today I'm letting the winds shift me back to more open air and longer light, and truly, where we think of as the pure essence of Maine. The town of Lubec is only a footbridge from Canada, and border control was about a 2 minute walk. It sits on the Bay of Fundy, where massive tidal shifts bring in warm waters and diverse wildlife.
The area is known for rocky cliffs, like much of the Maine coast, but the scale is certainly grander here. The 13 mile Cutler Coast trail skirts along these cliffs, up and through forests and the scent is pine cushion dampness that could be nowhere else in the world.
The views by turn look like Newfoundland or Scotland or even Ireland,
but these rocks could be nowhere but Maine.
I took off a few days to join Walker hiking, and we hiked probably my favorite trail in Maine, Boot Head trail, which feels wild and away and undiscovered because there is no one on it, and the views are surreal.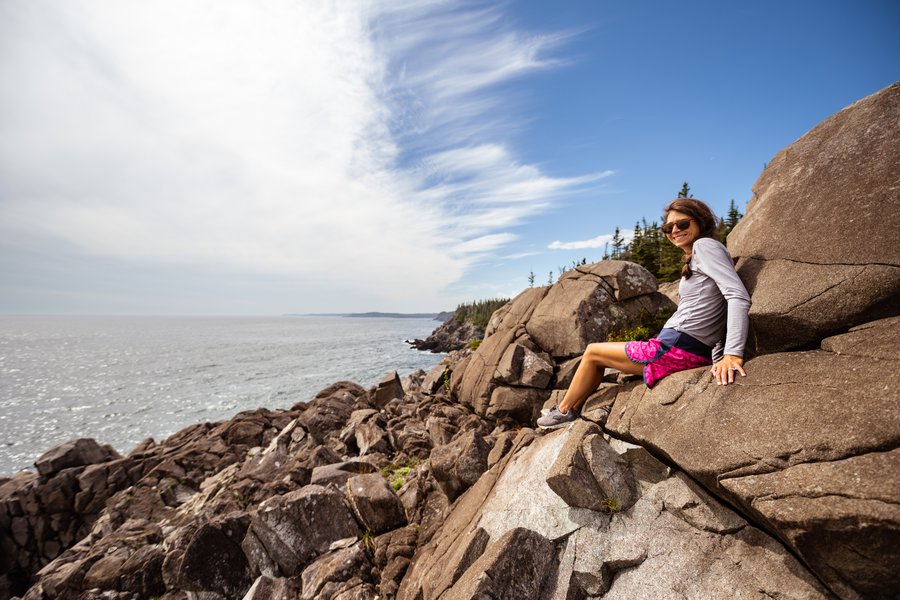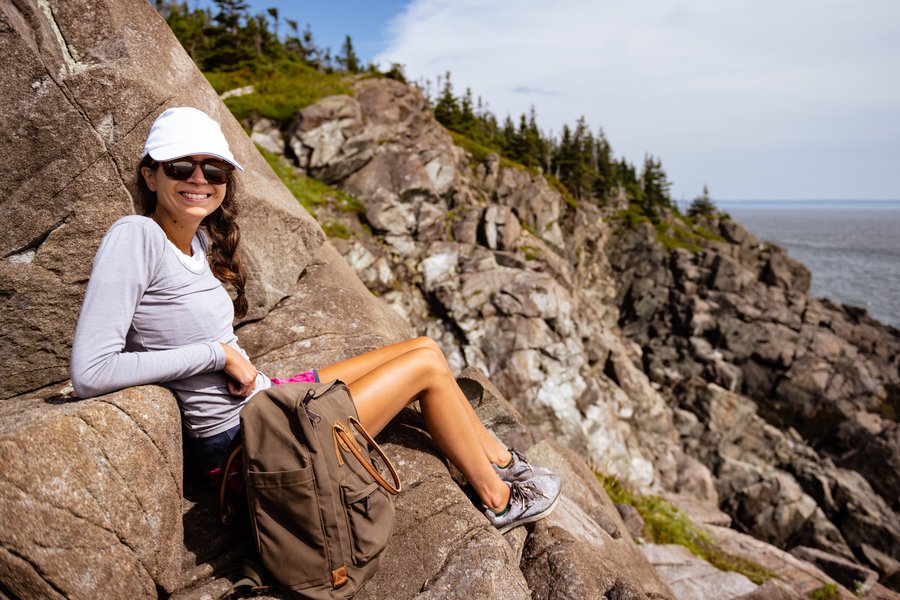 The last two years, I've missed travel immensely, and I've been thinking about what it is that I miss. Newness and change are certainly a big part. I've always been draw to the new: a new piece of cello music, a new work project, a fresh journal page, and definitely a new country. That instant feeling of discovery can never come again. But what is also amazing is that, even in a state where it feels like we have been to every corner, we haven't. And learning to feel the newness, even if it's more of a modulation than a whole key change, seems to be a trick to joy.
We love this tippy top corner of the US, and hope you've seen something new here, too.