Black-tie pumpkin extravaganza. If you don't think pumpkin fits in that title, you're wrong. Today I may feel nauseated at the thought of pumpkin, I may have stuffed my paper chain in the garbage as soon as the party finished, and I may hate the colour orange, but the party was the epitome of a good time.
We're talking laughter to the point of pain. Honestly, as my English friends say, "It was ridIculous". I sat on the couch after dinner basically paralyzed from laughing and asphyxiatied from no air over several hours. Start off with my husband in an Italian gold pin-striped suit, and our friend in tartan trousers and black-tie jacket.
Add tacky decorations in shouting orange,
Throw in some (BAM!) spiced pepitas,
add pumpkin soup with Mexican crema, and pumpkin nutmeg rolls with maple butter.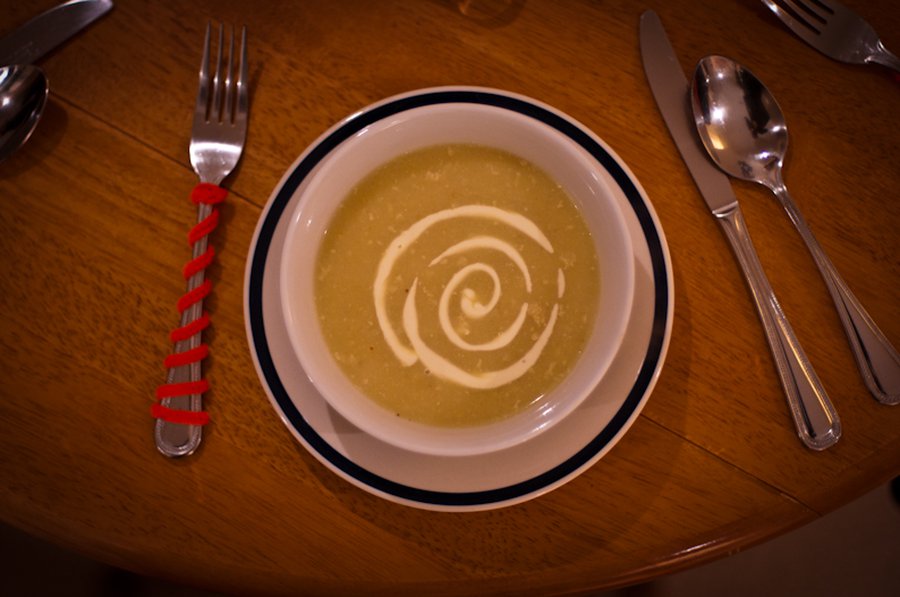 Then there was the doosey of a pumpkin lasagna, made partially due to a dare. When I said I might make a pumpkin lasagna, I was met with uproarious laughter. And mocked again by the sauce alone taking two hours with its roasted garlic and rosemary infused milk. No photo, sadly.
By this point you're sick of food and want to get on with the party. So were we. So. were. we. But we forced in the pumpkin profiteroles with maple caramel anyway.
Really, the only necessity was our friends, who bring the party, every time.
In this week of Thanksgiving, Walker and I are so thankful for true, great friends. They make life so much better. They stopped at the grocery on the way to our flat, and saw people they knew (embarrassing!). The acquaintances asked what ball they were going to. Private party, mates.
My mouth is turning up at the corners reliving the glow of the day. For instants like this, cooking pumpkin upon pumpkin is totally, way, completely, entirely, positively, and definitely worth it.