I might seem a little lost these days, but I do know that it's not May. Someday I'll fix that. For now, I'm celebrating that we have internet, which has been hard to come by; thanks for reading despite my trickle of posts lately. I feel like I'm sharing with an old friend and there is far more to say than there is time. This past month we've just been so onthego. From Switzerland, we went to Paris, Scotland, Minnesota, and then drove to New York, and here we are!
Let's start with Paris.
I was too busy gobbling, and the roasted poulet (chicken) was too greasy, to grab the camera, but ohhhh, the food in Paris was so very gobble-worthy. I've never liked fries, but the pomme frites were golden and creamy, and I couldn't stop eating them. Our café stops for croque monsieur and cheese plates, baguettes with unsalted butter, strawberry soup and truffles were so splendid that I had to tell you. And, breakfast at Laduree, renowned for their macarons (not to be confused with coconut macaroons) was so decadent that I couldn't eat two pieces of my pain perdu. I'm sure the croissants must have been 93% butter. Maybe 94. Alas, the memories of food remain only in my mind and belly.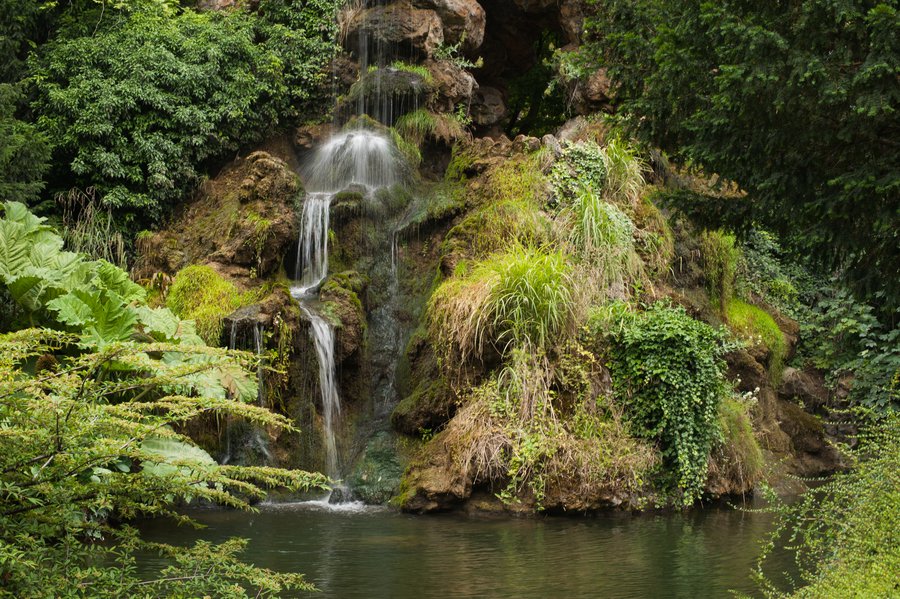 My mom-in-law is an expert, incredible gardener, and so we spent a bit of time exploring gardens around Paris, which was utterly delightful.
One day, we took the train out to quaint Giverny, a small French village in the middle of fields outside Paris where Monet built his home and what he liked to say were his best paintings, his gardens.
It was easy-peasy to see where he found his dabs and strokes---the bright green bridges and the lilies flowering into pinks and whites define the water garden. By the by, that same garden was about as spoiled as gardens get. With 6 gardeners on staff, it had several to clear off its water for clarity.
What I couldn't stop holding up the tour for were the poppies with their translucent, yet incredibly strong, skin.
Our hotel was lovely, right off the Champs Elysees with tall windows, a billowing canopy and crystal lamps. We found this surprise one evening thanks to a broken air conditioner.
As for the rest of the trip, it has slunk to the Eiffel Tower as we did several nights, transfixed under the hourly strobe-twinkling that's so over-the-top Parisien and daring, that you have to stare. It's a bit Disneyesque. And so, Paris was sparkling and delicious, and quite a treat.
We left Paris and went home to Scotland for five days, which was good. I love this photo because it's just us, at home.
Hello, handsome! (and ever-present brelly)
Our favorite restaurants were checked off one by one with yummy flourishes, and Walker walked across the stage, got properly hit with the 400 year old St Andrews graduation cap (which is the exact moment at which he graduated, shown here), and was hooded with crimson.
The next night, we lit off fire lanterns over the beach and watched until the clouds took them in.
We savoured those last couple days in St Andrews.
We all wore wellies, a lot, and talked about how we loved the rain. Everything had a glow this time back; such is the power of leaving.
And on our last morning in St Andrews, can you guess? We walked. I let Walker step on as many shells as he wanted. He returned the favor.
We spent days weighing and re-weighing suitcases, and then threw out, passed along, and donated piles of stuff. In the end, we made it back to America with 8 checked bags, golf clubs, a guitar, and 4 carry-ons. After a coffuffle of flights, we landed in Minneapolis, and spent a few days packing and sorting what to bring with us to New York. Walker had a family graduation party, and we were (as always) spoiled with lefse and our favorite local restaurants. Some of my clearest moments of our few days there were spent in Walker's mom's garden. I took photos as a guise just to be in it. It's fabulous,
Over the few days we were there, Walker's dad and I watched a nest of little birds learning to fly out of a hanging plant! The last one hung out in the flowers for days, flapping on top of his mom to learn. She'd come back to feed and coax him, until one morning when he just up and left. We cheered like our t-ball team had won.
Then came the road trip with my man, Minnesota to New York. I read 5 issues of Martha Stewart Living, the windshield wipers came on automatically when they sensed rain, and we ate Cracker Barrel and marveled at the massive spaces in the American hotel. The morning after we drove in, we moved to New York with a lot of help from all of our parents. (Thank you!)
Coming from a place where the loudest noises were gulls, culture shock is tangible and ruffling, and I am trying to balance missing while finding joy here. We've been in New York over a week, and I've seen a lot. I've been trying to watch, to look ahead. Sometimes I still peek back, and there are beautiful memories behind.