As with Scotland, the roads in Ireland are skinny, curvy, and spectacular. You get to see views from 360 with all the switchbacks, and although at each turn I thought we might have a head-on, we didn't even graze another car. We ended up climbing hills slowly until we turned onto a gravel road, then a grassy path, which brought us to the cottage we stayed half a week. (I'm posting photos out of chronological order because I'm waiting for the photographer's editorial whims ;). More photos of that beach setting soon. For now, here's one of my favorite days of the trip, our drive around Sliabh Liag, the tallest sea cliffs in Europe.
At the critical point in the drive, a sign pointed to the Sliabh Liag (pronounced sleeve league---I never understand where the b's vanish) cliffs or SL scenic overlook. We decided to hike up, and this fortuitous mistake brought us to one of the most memorable views of the trip. You'll have to ensure seemingly redundant photos, because I loved this wilderness. It was misty and felt so powerfully empty, like around the mountain we'd enter Middle Earth.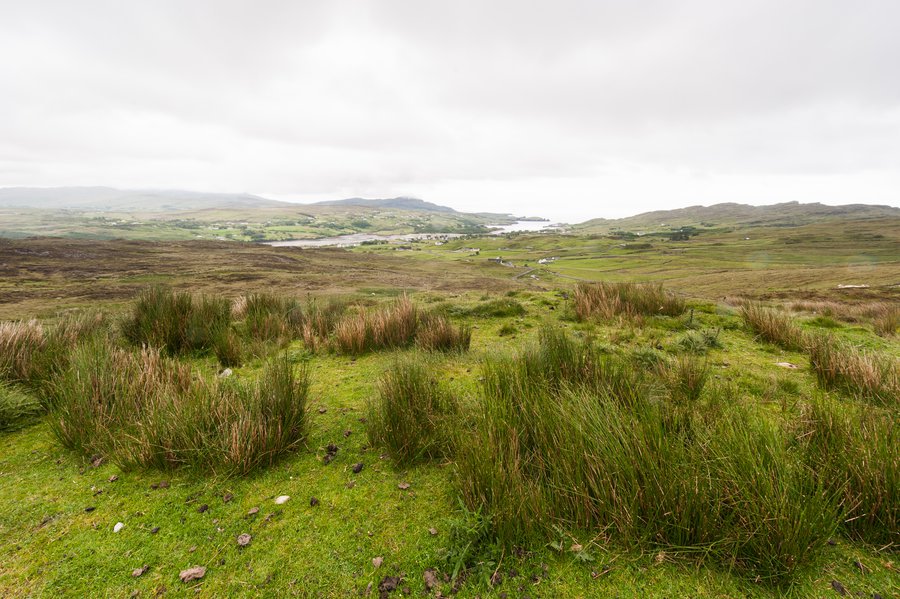 Alas, the road actually went around the mountain, into the dark, low clouds, so we turned back. The overlook itself also had quite the walk, which started appropriately, here.
Which Walk didn't mind since he was chumming up with the sheep and hills,
but it was a long way (hello, little us!)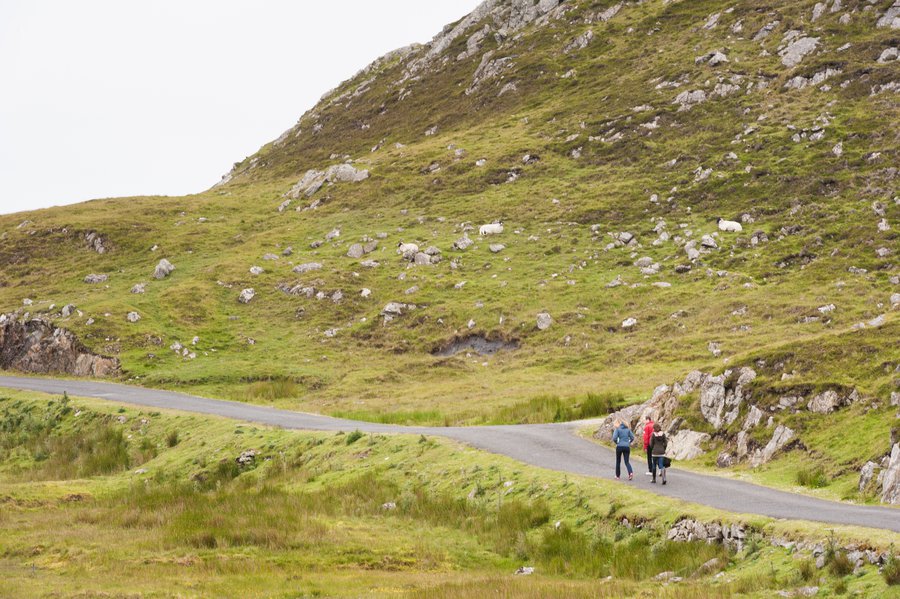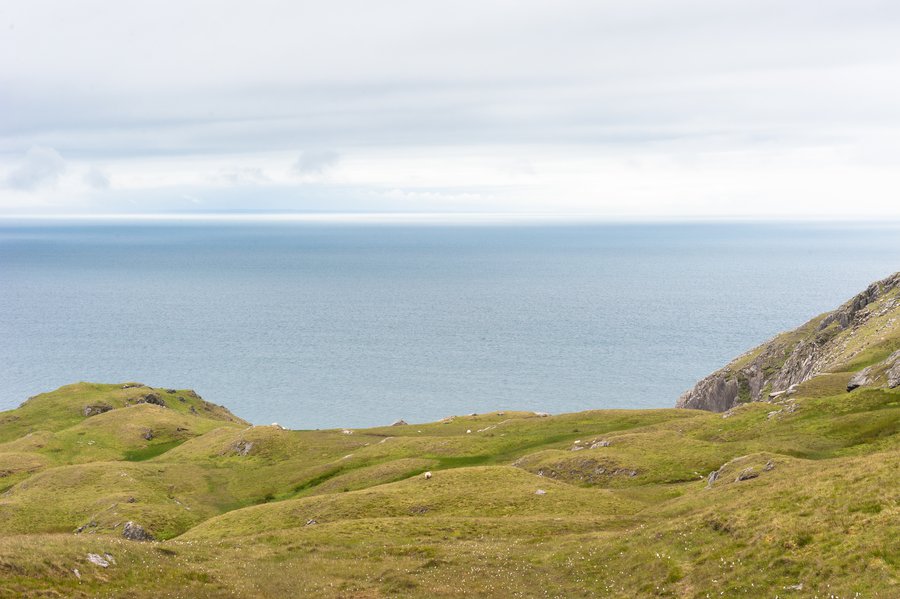 The walk was cold, and started to sputter rain, but eventually, with the help in the end of the car, we were there. And we watched the mist lift off the cliffs in minutes, the drama of the sea from so high.
The aqua is what keeps coming back, so nearly tropical.
There are two things to note from the rest of the pictures. Actually, three.
Walker's photos are gorgeous, right?
It was so windy I was scared I'd get blown off the mountain.
And 3. All good things in Ireland end with honeycomb ice cream.