After staying on the northwest side of the Big Island for about 6 days, we set out diagonally across the island toward the lava fields, where we planned to stay a few more days. Walk woke early and scouted the sharp fields a few minutes fro our hotel for a sunrise spot, but couldn't find many pulloffs, and when he did, security flagged him away.
He still managed a few shots on top of this very jagged, twisty sharp lava. And of course, cut his hand because that stuff is as sharp as glass.
First on the order of the day was finding a lunch spot. After driving for a few hours southeast, we arrived near the botanical garden, and Jan's guidebook recommended What's Shakin for the best smoothies on the island.
The lunch spot was nicely situated between farms facing the sea, and while we waited for our mangoes and coconuts to be blended, we watched the gentle horses.
The food was absolutely fantastic, and my taro burger was a massive hit. I'd go back again and again for this island-fresh spread.
And the cutest little guy also loved my turmeric smoothie!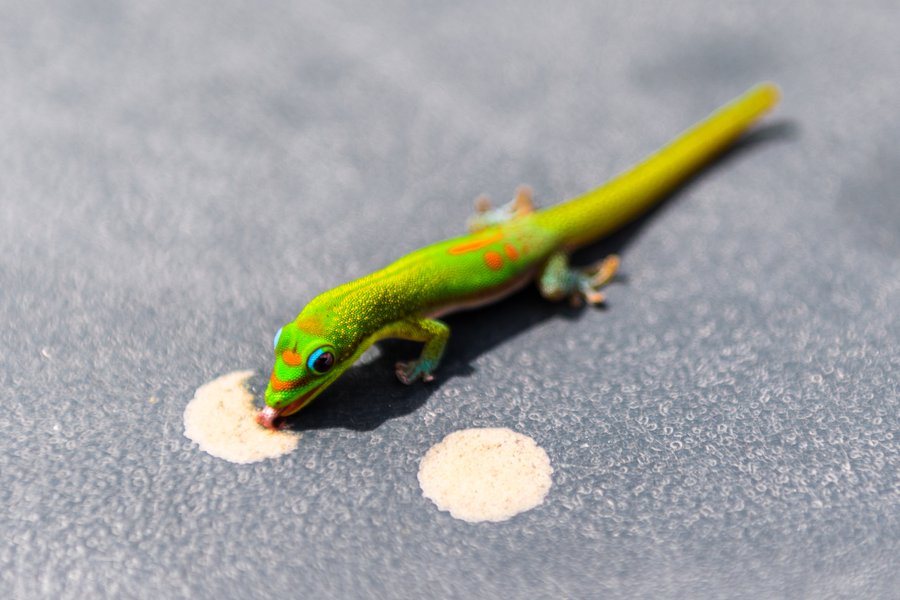 Just a few minutes down the scenic highway (which wasn't that scenic due to the distance from the water), we entered a small parking lot for the Hawaii Tropical Botanical Gardens.
A steep walk down through a beautiful wooden path led us into a thick, ornate tropical area, with orchids placed all over trees.
gentle falls, and so many nooks of hidden picturesque pockets of flowers.
The garden's layout was really pretty playful, since every turn took us into a new view and new area to explore.
But as we progressed though the map's directions, we ended up at the shore, where the brilliant blue ocean crashed in.
There are Hawaiian fables marking each jut and rock's symbolism in the bay.
My favorite florals were the orchids; there must have been hundreds of varieties of very healthy, wildly different orchids woven into the garden.
Perhaps the hardest thing to show via photos was the rich, thick canopy of such tall trees shading the garden. It felt like one, big enclosed space.
Again, each turn revealed something more beautiful. I loved all the mini falls along the property.
My mother in law and I followed the map and easily hit most of the garden in 45 minutes, so we circled back again with the men, who were taking slower-framed photos.
I loved both the small size as well as the massive variety in this garden, and the stroll through the garden was easily a favorite walk on the island.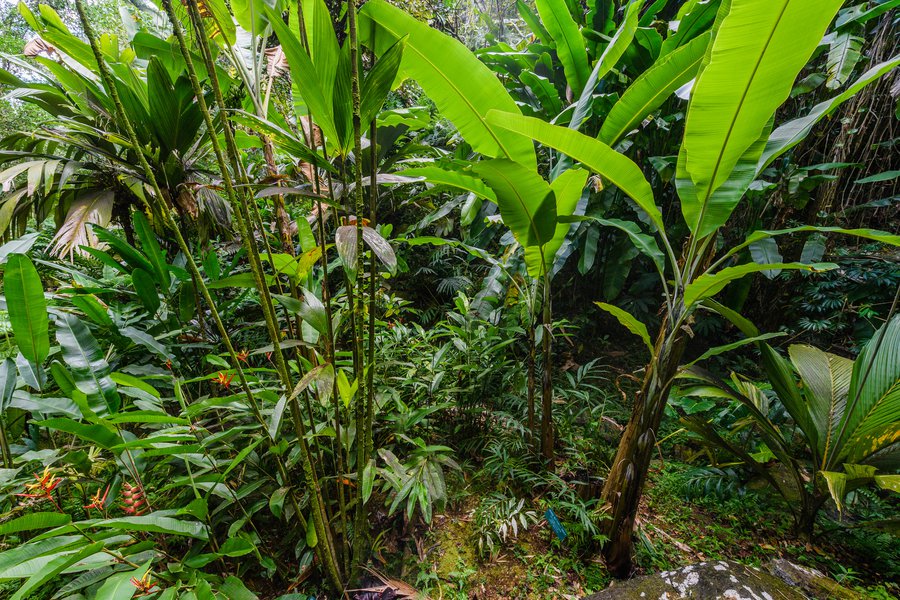 Highly recommended for a cool, breezy afternoon by the water!
We arrived later that night at our lodgings for the next few evenings, and rested up for our big volcano adventure to come! Can't wait to show you!