We are into full-on summer here in the City. Trash bags are sagging, heavy and leaking in the humidity. At night, we step over them, but then get into the park's thick foliage and I reach and take long fast steps, wishing the fireflies to step from the air to my arm. Sometimes, they do; I usually only get a fast wink before they are off again, but still.
Other than wonderful weekend trips to Chicago and northern Minnesota, we've been here, hiding during the weekend days, cooking up all the CSA veggies. At night, we hold hands and walk as far as we can until the dust tickles our throats and our legs dull. We still feel so lucky to live in the prettiest spot in Brooklyn, right on this stretch of land separating homes from the water. It goes on for over a mile now, a new pier just opening this week. Here's a photo from my phone of a lovely evening on the roof.
I'm thinking back to our trip to Oregon for a dear friends' wedding back in February, and just realized I haven't posted our short round of photos yet. We mostly enjoyed time together, with all the photos being from a few hikes, so bear with the mismatched words and photos here.
Tagged onto the end of our epic Hawaii trip, our time in Portland began with about 4 trips to the Apple store, as both of our phones were damaged on our skin-soaking epic lava hike. After a lot of begging Apple to believe us, we were back in business! So many of our friends converged and most of the trip was just time talking and catching up.
We stayed at the very beautiful Sentinel hotel, and our room had a fireplace, which just made the whole time cozier. (We also continued the drying of our sneakers, again, from the epic lava hike—they were STILL damp!)
We managed quite a few brunches/breakfasts in our three days, the very best at Tasty n Alder, which was around the corner from the hotel. We also ate at Urban Farmer, Harlow (the very best vegan!), and a few take-outs of delicious, customized breakfast sandwiches from Brunch Box. My favorite lunch spot was Shalom Y'all, an Israeli place also around the corner from the Sentinel. Since I attended the bachelorette and the wedding was one evening, our only dinner reservation was at Ava Gene's, which did not disappoint. Classic, perfect Italian.
Of course, we also stopped at Powell's, and shout out to Gold and Arrow who fit me in for a hair appointment right before the wedding! For laughs, here are some very unedited phone photos from the wedding. Such sweet memories.
The trip highlight, other than the wedding itself and spending so much time with our friends, was hiking through two of the city's gorgeous parks. The first was Laurelhurst, and the second was Forest Park, which was slathered in thick mud, but absolutely stunning, especially for a city park. I couldn't believe it.
And then, as we left the hike, it started to pour thick, heavy snowflakes. Completely magical, and such a perfect end to our time.
We always like Portland a little more than we expect to—the food options for me are endless, and the nature in the City blows me away.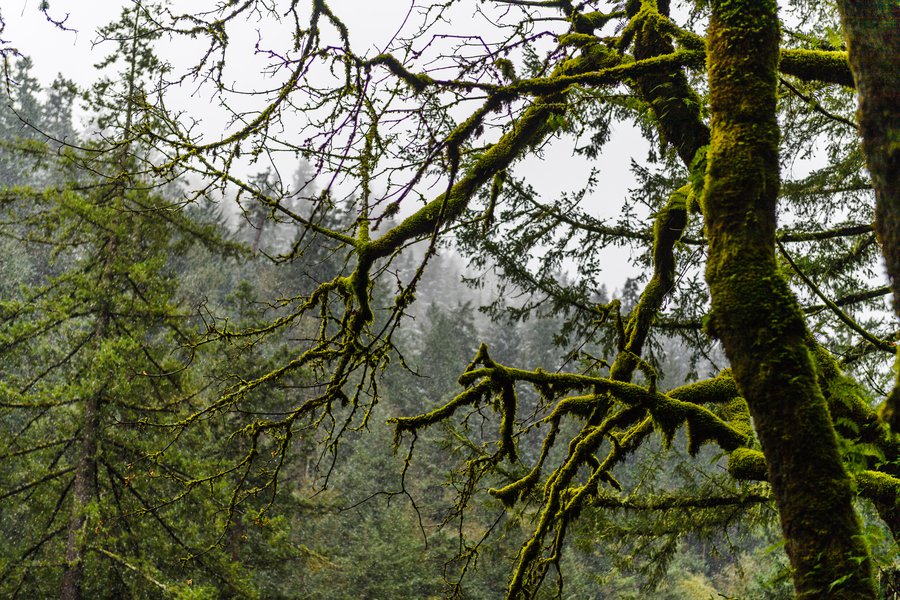 Can't wait to be back to visit our pals out west!