When people keep saying "only six weeks left of winter," I actually feel . . . sad. I have grown to love this season so much, and Walker's passion is far beyond mine. So we're quite happy right now. In addition to all the beautiful, slidey ways to glide through forests or slip down hills, and the simple quiet of the snow falling around our little village, I love this time when being inside at night draws out contemplation, and we can look back at the sunny times from earlier, and think of them again. There is something so pleasurable about this distant observation, what Wordsworth called "emotion recollected in tranquility."
This week, I'm thinking of our 11th anniversary about 5 months ago, which we celebrated in a very walkandalie way: getting as close to international travel as we could, in the coldest possible waters. We took a whale watch in early September in the waters off Lubec, through the Bay of Fundy, where we'd been hiking a few days prior.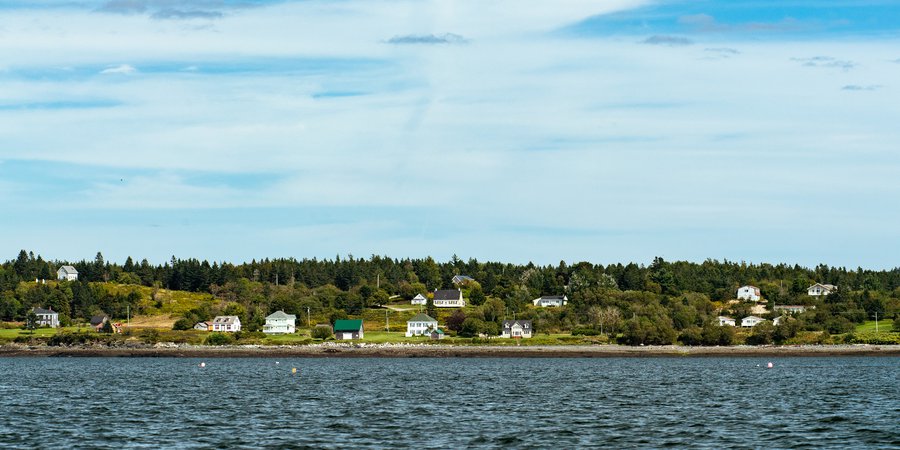 The weather was all the colors that we haven't seen in months now: blues and sands and greens.
We didn't intend to get on a boat, but walking around the tiny town, we spotted the kiosk on the ocean for Downeast Charter Boat Tours, stopped in, and signed up on the spot with not much else to do besides hiking. Our first sighting was Campobello, the Roosevelt's historic 'cabin' on a small Canadian island off the coast.
Writing this far back from the trip, it's hard to remember moments other than what is captured in photos, but we were both surprised at the variety of birds and wildlife. Our captain told us the unique ecology of the area, driven by the massive tidal shifts in the Bay of Fundy, created these habitats conducive to birds and fish.
There were many sightings of bald eagles, and golden eagles,
And seals, my fave sea pups.
Mostly, the rich variety of birds filled the islands around us, but
we saw some lil flips of whale's tails, actually quite a few. Can you just feel the splash from the boat, chasing the spouts? A thrill.
And even better, a fellow whale watcher, about age 10, was outside his body with excitement on the boat next to us.
What a world, brimming with activity, with the tang of the sea.
Nothing better than feeling awe together. Happy anniversary, handsome man (unpictured thanks to being behind this cam!)